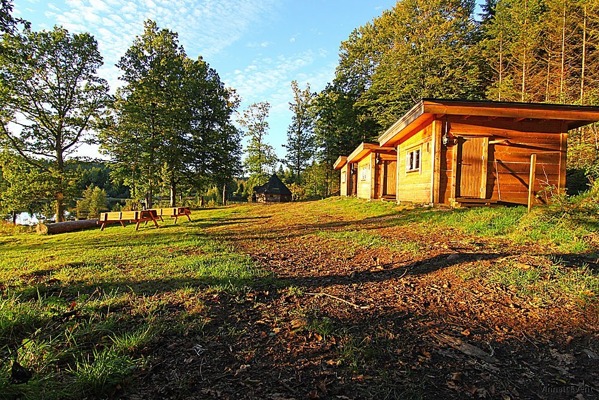 Our cabins are located in a scenic area near Simlångsdalen, about 20 km northeast of Halmstad. Book your vacation, fishing trip or conference and experience the wilderness while you sleep comfortably in one of our cabins.

All cabins have a family room, fully equipped kitchen, bathroom and beds with a capacity for 4-7 people. They are all equipped with a TV, wireless internet and some surrounding land.

The area has an abundance of hiking trails where you will be able to spot wildlife such as moose, deer and wild boar. There are also great fishing spots nearby. Rainbow trout, pike, perch and salmon are just some of the fish you will be able to catch in the nearby lakes.

Contact Us:
Vinnalt 452
31397 Simlångsdalen

Tel. 0709 47 16 86