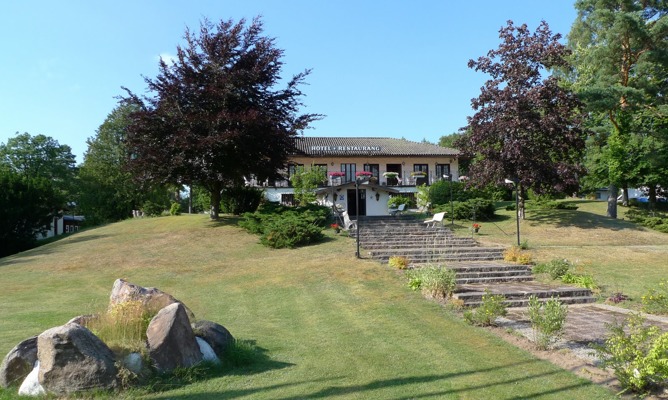 Tallhöjden Inn is a unique hotel and conference facility in a gorgeous, natural setting.

Book your stay for a conference, go hiking or play golf in the surrounding area, relax with great food and drinks or maybe just relax and spend time together.

Here you will be comfortable in one of our hotel rooms or in one of our popular cabins. We offer caring service in a warm and welcoming atmosphere. The Inn is conveniently located close to some of the most popular golf courses in the Halmstad area. Many adventurous hiking trails and pleasant fishing grounds with huge rainbow trouts are also within a few minutes.
Contact Us:
Brearedsvägen 15
Box 33
310 38 Simlångsdalen

Tel. 035-702 45