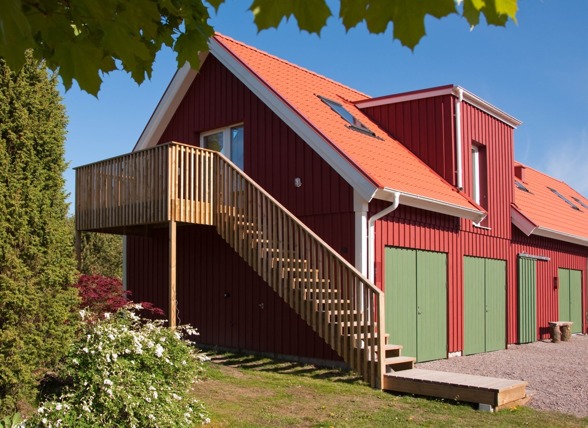 In a clearing just outside of Simlångsdalen in Sweden lies our smallholding, Kannesten. Although we are not more than 15km from the coastal city of Halmstad, our little hideaway feels very far away indeed.

The forest is on our doorstep and provides us with hiking, running and cycling trails in abundance. Nearby we have several nature reserves with lakes, rivers and waterfalls. The "Danish Falls" are just a short walk away, for those who enjoy a bit of history with their wild swimming.

Our 3 rooms accommodate 6 people in total. Breakfast provided in cooperation with Tallhöjden.

We also offer courses and consultations in paleo food, functional training and yoga. We're passionate about how food and exercise can make us and our customers feel great.
Contact Us:
Breared Kannesten 650
31038 Simlångsdalen

Tel. 076-320 84 74