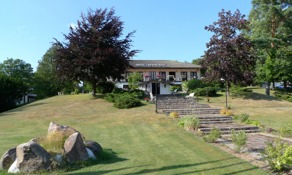 Tallhöjden Inn
Tallhöjden Inn is a unique hotel and conference facility in a gorgeous, natural setting. Book your stay for a conference, go hiking or play golf in the surrounding area, relax with great food and drinks or maybe just relax and spend time together.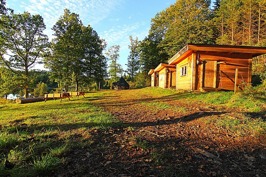 Vinnalt Cabins
Our cottages are located in a scenic area near Simlångsdalen, about 20 km northeast of Halmstad. Book your vacation, fishing trip or conference and experience the wilderness while you sleep comfortably in one of our cottages.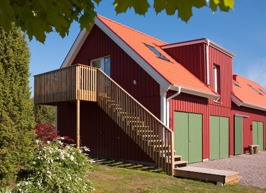 Escape to PaulssonPaleo
In a clearing just outside of Simlångsdalen in Sweden lies our smallholding, Kannesten. The forest is on our doorstep and provides us with hiking, running and cycling trails in abundance. Nearby we have several nature reserves with lakes, rivers and waterfalls.
Kull's Cottage & Nature Camping
Book our comfortable cottage with a balcony and lake view over Simlången's calm waters. We can also offer nature camping with service facilities within walking distance to the center of Simlångsdalen.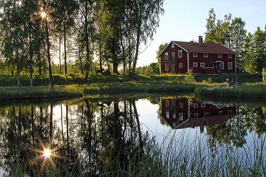 Sågknorren Guesthouse
In a scenic setting, 500 meters from Lake Frillen and only a 20-minute drive from Simlångsdalen, we offer food and accommodation in our picturesque guesthouse. We also offer hostel beds and cottage rental.