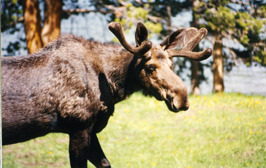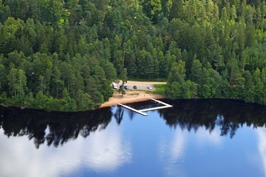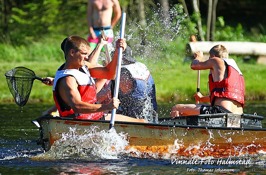 Simlångsdalen has something for children and adults of all ages. Here are some tips and ideas that we think everyone will enjoy!

Take a walk:
Danska Fall is a nature reserve within walking distance from Simlångsdalen. Take a walk and play in the woods or marvel over the great rocks and the power of the water in the rapids! If you're lucky, maybe you will hear the woodpecker's drumming on a tree trunk or watch the dipper dive and play in the lively water?

North Gårdshult is the perfect nature reserve if you are interested in learning how the farmers and animals lived in the old days. Follow the long cattle path to the animal's pastures or dip your feet in the river Assman and search for tadpoles!

For the curious:
Björkelund is a farm southwest of Simlångsdalen where you can go for guided walks, take part in courses or have a leisurely stroll and try your knowledge of trees!

In the middle of Simlångsdalen is Breared's Old Country Shop. Have a look at how countryside shops looked in the old days or buy some old-fashioned caramels.

If you have ants in your pants:
Lake Brearedssjön is the perfect swimming hole for a warm and sunny summer's day. Here you will find a big jetty in the water with a sandy beach to sunbathe or play on! At Robert's Kayak, the older kids can go kayaking and paddle out on the lake.

Tallhöjden Inn has several activities suitable for different ages. Join us for a hiking safari and spot moose, foxes or wild boars! Why not go on a horse and carriage ride with CAHOM's horse tours or enjoy an afternoon of fun and games at Vinnalt Event?

Further away:
Further away from Simlångsdalen is Elinge Moose Park and Laganland Moose Park, here you get to see the king of the forest from close range. Or maybe you want to experience the wild west at High Chaparral's theme park with shows and adventures for all ages!