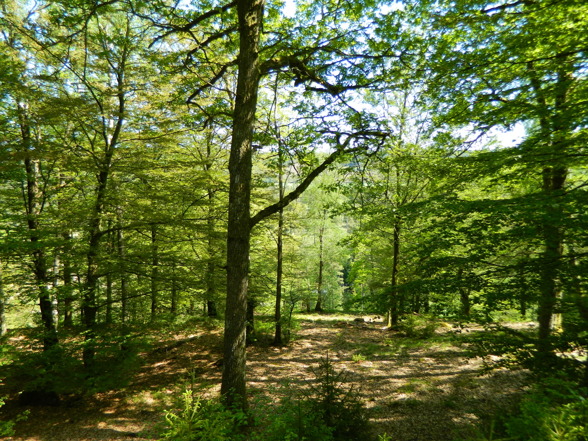 Stavsbjär Nature Reserve is a fantastic example of how Halland could have looked if the land was untouched. Old beech trees alternated with dead wood gives plenty of life whose needs are met by the wild forest. Big amounts of insects attract birds such as European green woodpecker, black woodpecker, great spotted woodpecker and tawny owl.

From the top of the cliff, you can enjoy views over Fylleån's valley and Svarta Klippan's nature reserve to the east. The unspoiled area is hilly and during the summer, the European honey-buzzard is looking for wasp nests in the soil.

On the old beech trees, the green, large lung lichen grows. It turns almost brown when it becomes moist. It got its name after its form, resembling lungs and in the old days, it was believed it could cure lung diseases.
Directions:
From Route 25 in Simlångsdalen. follow the direction of Mahult. In Mahult follow the road to the left. A few hundred meters after Ryaberg you will find the reserve and a parking space on the left side along the road.