South Gårdshult Nature Reserve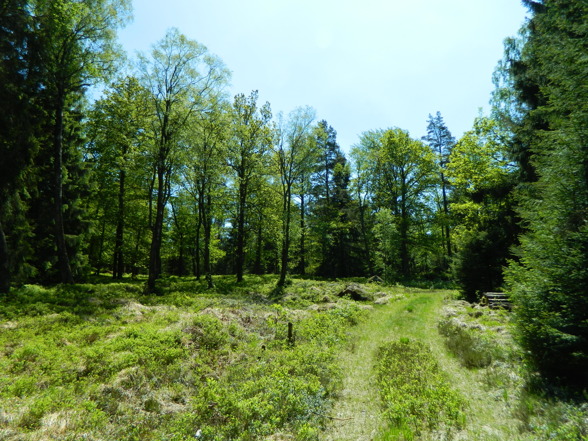 Gårdshult's southern Nature Reserve consists of grazed heathland and hay meadows named Söderängarna. This area was used as a field for livestock and occasionally for peat extraction.

Unlike the northern part of Gårdshult, there are very few flowers and herbs growing here, but on the other hand, you have the chance to see the many unusual bird species. The gallinaceans grouse and capercaillie perform their mating concert, and in the early summer, the European honey buzzard uses this area to breed. In old trees, the giant black woodpecker builds its, nearly half a meter deep, home which takes up to a month to chop out.

In the southern part of Gårdshult, there are fewer paths and can be difficult to reach and the area is not recommended for strollers or wheelchairs.
Directions:
From road 25 in Simlångsdalen follow the signs for Tönnersjö about 5 kilometers until you reach Torared. Take a left towards Gårdshult. After about 3 kilometers, there is a small parking space with a beaten sign that says Söderängarna.