North Gårdshult Nature Reserve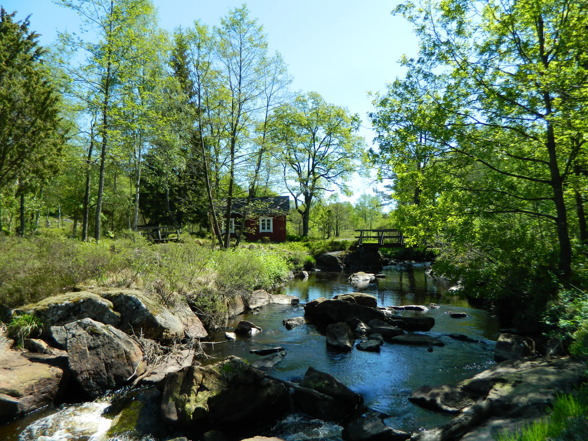 The northern part of Gårdshult's nature reserve consists of old-fashioned cultural landscapes and beautiful farmhouses. Sit down by the river Assman, enjoy the timelessness and listen to the sound of the running water. Don't forget your basket of fika.

In the northern part, you'll see the village Gårdshult situated on a hill. The surroundings are covered in low-growing trees, flower-covered hay meadows and long cattle paths that testify of a time when animals were released to graze the fields.

During summer time these fields are filled with pastel-colored flowers, light-winged butterflies and wonderful fragrances. A number of unusual species such as the greater butterfly orchid and the heath pea grow in the meadows and along the bog you can spot the bog asphodel.

The river Assman runs through the reserve and further down to Danska Fall. In the river, the bushy and unusual royal fern grows along the water-drained sides, and you can find the marsh gentian and the common butterwort.
Directions:
From road 25 in Simlångsdalen follow signs for Tönnersjö about 5 kilometers until you reach Torared. Turn left towards Gårdshult. After about 2.5 kilometers, the reserve is on your left.