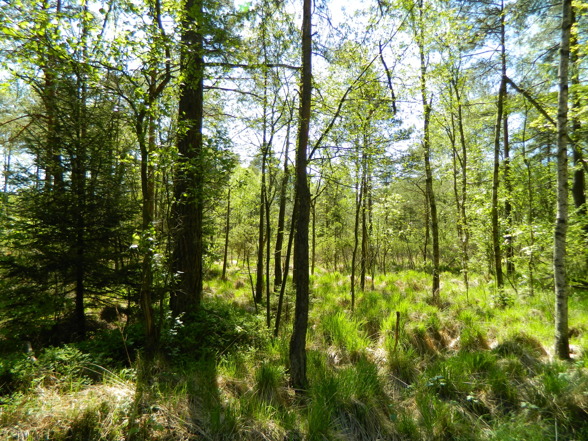 Hyltan Nature Reserve is located along River Börjeån's canyon-like valley. The reserve is somewhat difficult to access since it's covered in marshland has no marked trails. The area is covered with dead tree trunks that act as a hotel for a variety of insects and a buffet for unusual birds such as the hawfinch, stock doves, buzzards, European green woodpecker and the black woodpecker. If you are lucky, you might even hear the wonderful songs of the red-breasted flycatcher during May-June.

In the 17th century, these areas were covered with beech and oak trees, but as the trees were removed and used the area for grazing, the field transformed into what is known as Tönnersjöhed or the heath of Tönnersjö. Hyltan were never touched because of the terrain and the area around the river which was far too difficult to access.
Directions:
From Simlångsdalen, drive towards Tönnersjö until the road ends. Follow the signs towards Mästocka. After about 3 km turn right towards Hyltan. There is no parking.