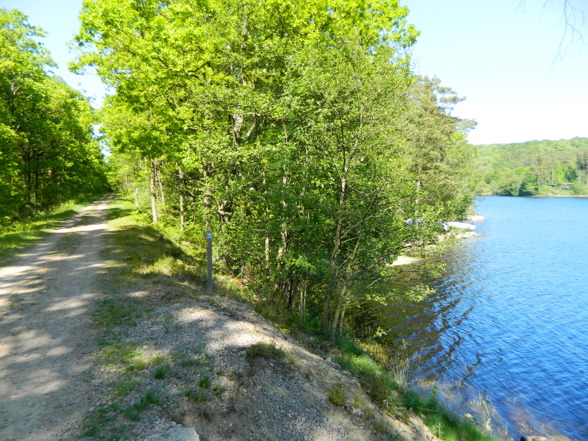 The northern part of Hule nature reserve is perfect for a peaceful, warm summers day. Here you can find several outdoor grills, tables, and benches along the beach of Lake Simlången. The old train track Bolmebanan, which now functions as a walking and cycling track, passes through the reserve and offers easy access for prams and wheelchairs.

Admire the yellow water lilies in the swaying waters of the lake and take a stroll in the northern pasture where you can see wild daisies, forest apple, junipers and hazel or lay in the shade underneath the crooked oak trees where the sheep grazes.

The southern part of the nature reserve consists of a hilly landscape with no marked hiking trails. The hillsides are covered with old-growth forest filled with dead trees that provide perfect conditions for a variety of insects and woodpeckers.

Scattered in between the forests are a number of juniper plains that testifies of an old heath where the animals used to graze throughout the year. Here you can find the poisonous spurge olive, honeysuckle and the common polypody.
Directions:
From the center of Simlångsdalen, follow road 25 in direction of Mahult. Turn right on a small dirt road where you can spot a nature reserve sign. A smaller parking is available.

The southern area is easier to reach by foot or bike. From Hjältevad Bridge, cross River Fylleån to the east. Approximately 300m after the bridge turn right onto a dirt road towards the reserve. There is no parking by the reserve.