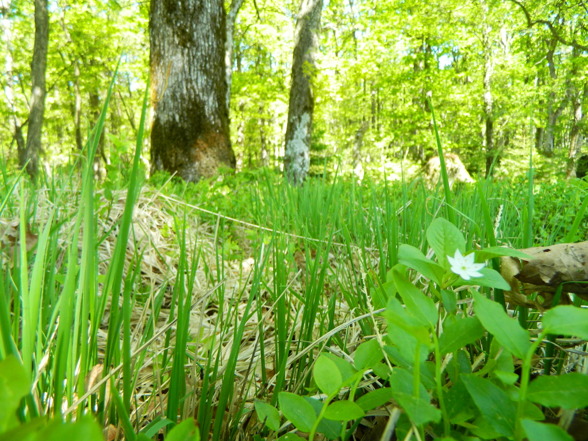 In the southern part of Kvarnaberget, the small rift Hallaskår spreads its large moss-covered blocks and 5-meters high rock walls. The bottom of the ravine is covered in black alder and rowan, but what characterizes the unusual is the oaks that grow in a crisscross pattern.

If you follow the murmuring stream towards the alder marsh, you can be lucky enough to encounter the bogbeans white flowers during the early summer. Hallaskår is quiet and tranquil with few visitors and a perfect place to escape the stress of the city to enjoy the stillness.

The moist and shady microclimate created in the valley is perfect for cryptogams, and you can find several threatened lichens growing on the large rocks.
Directions:
From Simlångsdalen, drive towards Tönnersjö until the road ends. Follow the signs towards Mästocka. After about 3 km turn right towards Hyltan. Drive through Hyltan and Kvarnaberget, shortly after, enter a smaller road to the left. After 1 km you will arrive at the reserve. There is no parking or signs. Stop by Kvarnaberget to see a map over the area.