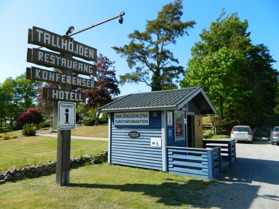 Simlångsdalen is situated between the deep forests of Halland and the lakes Simlången and Brearedssjön. With only a 20-minute drive from Halmstad, this is the perfect destination for your wilderness holiday or day trip.

Destination Simlångsdalen and out information cabin is located by the parking lot at Tallhöjden Inn, opposite the gas station. Browse our pamphlets, maps and other physical information on site in Simlångsdalen.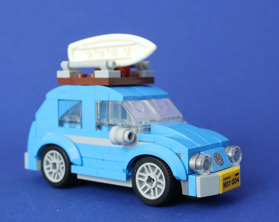 By Car
From Halmstad/E6, Simlångsdalen is situated about 15 km east. Follow Route 25 towards Ljungby/Växjö/Kalmar and after about 15 minutes you have arrived.

From Ljungby/E4, Simlångsdalen is located about 50 km to the west. Follow Highway 25 towards Halmstad and after about 30 minutes you have reached Simlångsdalen.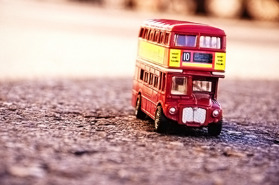 By Bus
Bus 145 drives between Halmstad/Ljungby/Växjö and has several stops in and around Simlångsdalen. The bus runs all week and the map above shows where the local bus stops are located. Press the button below for the timetable or visit Hallandstrafiken to find the next departure.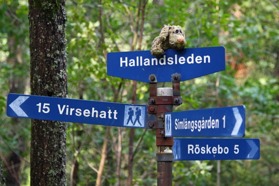 Hiking
Simlångsdalen is the wilderness paradise of Halland as the trails Hallandsleden and Bolmenbanan run through our town and the surrounding nature. Make a stop on the road for a well-deserved meal or a good night's sleep. Read all about the different trails and where to find during your hike.