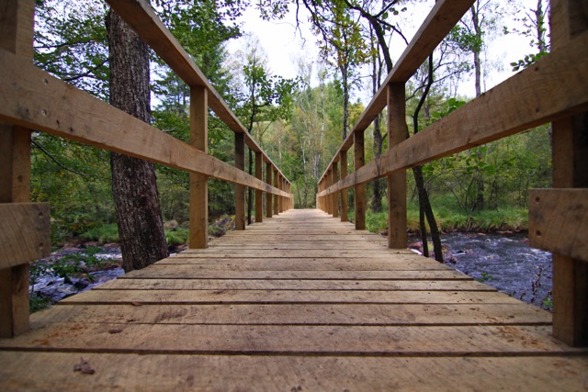 Do you want to discover the wilderness of Halland but not have to worry about planning, food and accommodation? Then join us on one of our hiking tours! The packages include great food, accommodation in a cozy cottage and all the planning. Choose between different lengths!
The Klövaberget Trail, 5 km
Hike to Klövaberget's cliff and admire the view from the 30 m high and 100 m long rocky edge.

The Vinnalt Trail, 15 km
Walk up to Klövaberget's extensive view of Simlångsdalen and on to Vinnalt. Enjoy some barbecuing, try fishing, eat well and hike on the old railroad Bolmenbanan back.

All tours include:
Fika(coffee and snacks), accommodation in a log house, 3-course wilderness menu and a nice breakfast to wake up to.

Contact Tallhöjden Inn for booking or questions.